StrategyMan vs. The Anti-Strategy Squad Audio Book
Listen to what happens when a strategy text book and superhero comic book collide in an entertaining and educational tour de force starring more than 20 professional voice actors, epic music and Emmy-award winning sound.
Audio Samples
Chapter 6: The Meeting Menace
Chapter 8: Dr. Yes
Running time:
3 hours 15 minutes
$25
Digital MP3 Download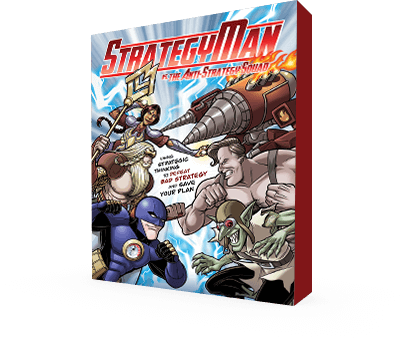 Elevate: The Three Disciplines of Advanced Strategic Thinking
According to a study published in Chief Executive Magazine, the most valued skill in leaders today is strategic thinking. However, more than half of all companies say that strategic thinking is the skill their senior leaders most need to improve. Elevate provides leaders with a framework and toolkit for developing advanced strategic thinking capabilities.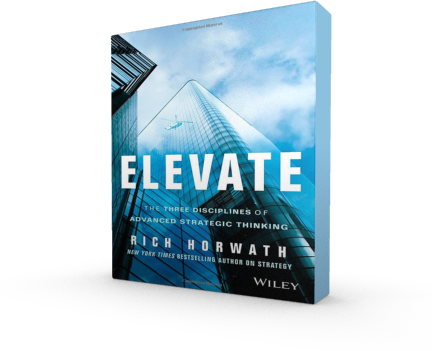 Join author Rich Horwath for more than four hours of valuable insights on the three disciplines of strategic thinking and how to apply them on a daily basis to your business.

Listen on Audible.com