Research shows that only 25 percent of managers believe their companies are good at both strategy and innovation.
It's no wonder then, that poor strategy is the #1 cause of bankruptcy. Too often, strategy and innovation are approached separately. Innovation is the continual hunt for new value; strategy is ensuring we configure resources in the best way possible to develop and deliver that value. By becoming an elite strategic thinker, a leader is better prepared to fuse strategy and innovation into competitive advantage.
In Elevate: The Three Disciplines of Advanced Strategic Thinking, New York Times bestselling author on strategy Rich Horwath shares with leaders a powerful framework called the Three Disciplines of Advanced Strategic Thinking:
Coalesce:
Fusing together insights to create an innovative business model.
Compete:
Creating a system of strategy to achieve competitive advantage.
Champion:
Leading others to think and act strategically to execute strategy.
Using this framework as a guide, Horwath provides leaders with dozens of practical tools to help them get their teams out of the tactical weeds of the business and design strategies to provide superior value to customers. Leaders will learn how to connect all of the key elements of their business, including core competencies, capabilities, value proposition, value chain, business model and strategies, and channel them into a strategic action plan. The result is a roadmap for transforming strategy from an annual two-day pilgrimage into a daily strategic mindset that leads to profitable growth for the business.
"Rich Horwath has done it again! With Deep Dive, Rich simplified the complexity of strategic thinking and enabled our managers with practical tools. Now with Elevate, our leaders are armed with the frameworks to develop insightful strategies that will be the differentiator that gives us competitive advantage. If you only read one book on strategy, this has to be that book!"
Dale Hicks, Global Sourcing and Procurement Manager, Intel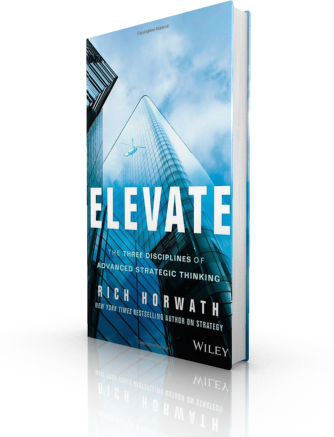 Online Course
Audio Book

Learn More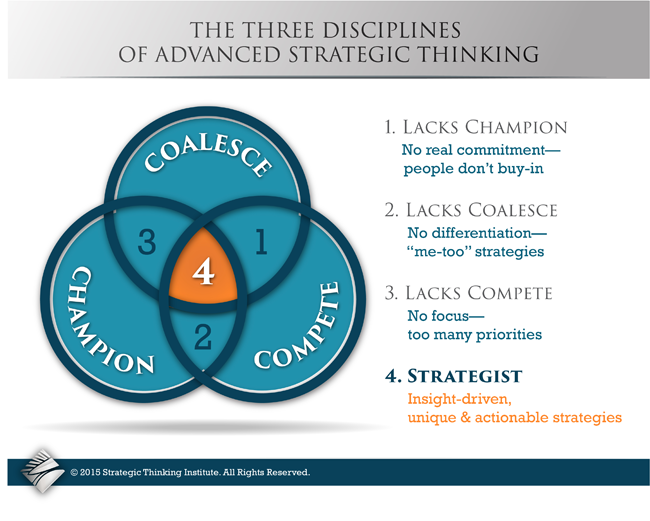 Free Download
Elevate Chapter 1
Strategy Quiz
Is Your Organization Strategic?