The StrategyMan Training Cards are an effective way to practice strategic thinking and planning on a regular basis.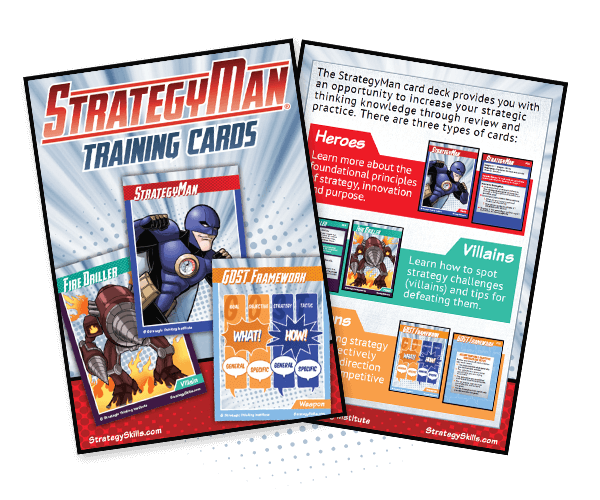 There are three types of cards:
Heroes
Learn more about the foundational principles of strategy, innovation, and purpose.
Villans
Learn how to spot strategy challenges (villains) and tips for defeating them.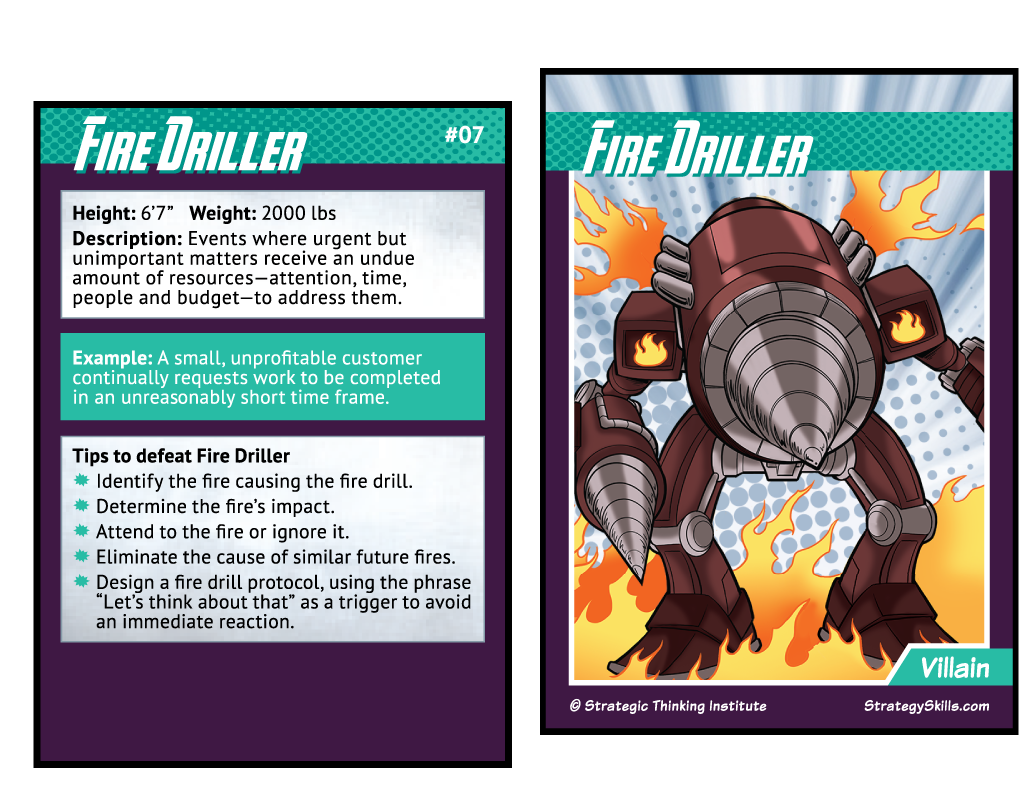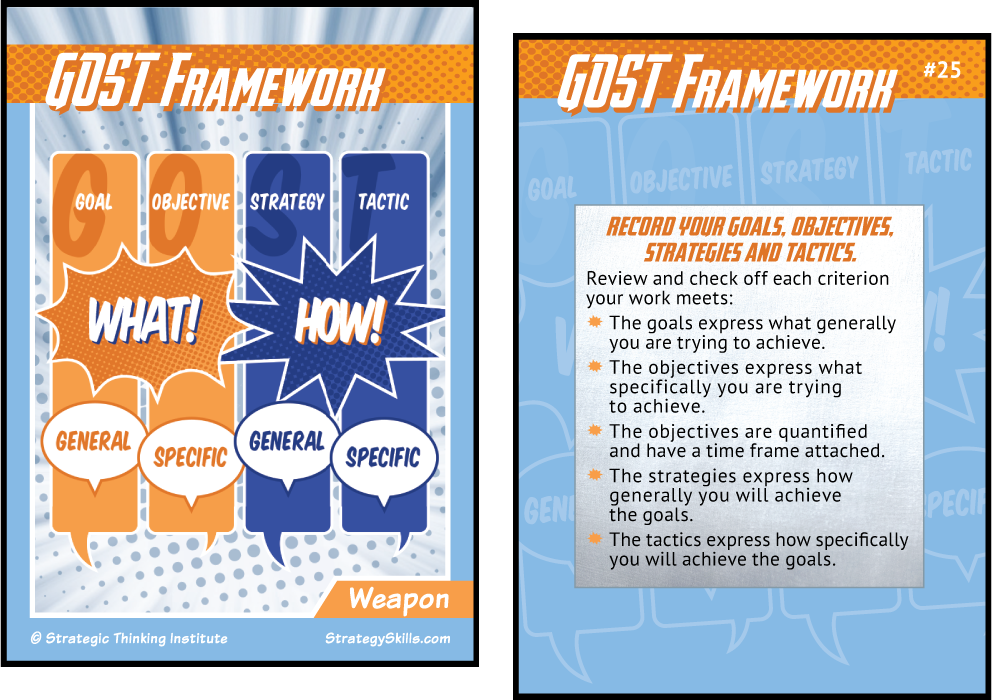 Weapons
Practice using strategy tools to effectively set strategic direction and create competitive advantage.