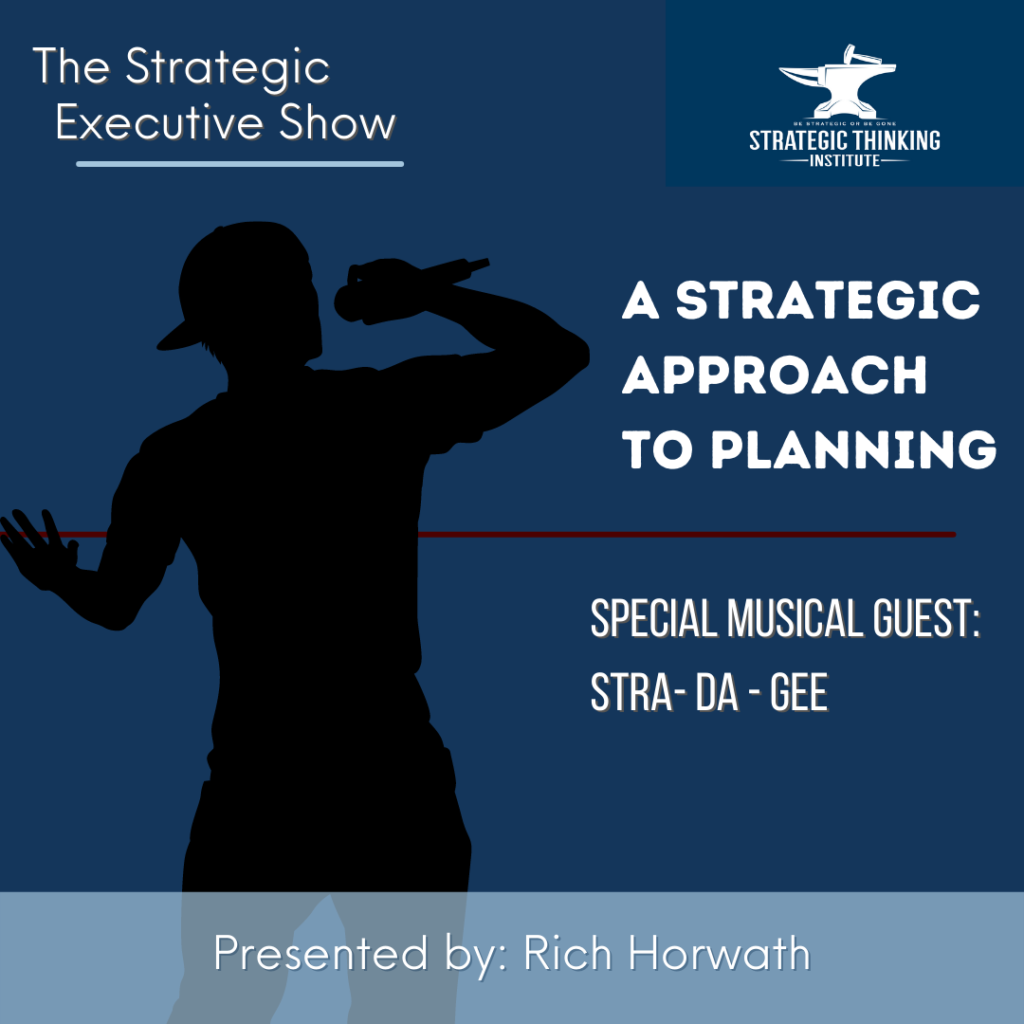 A Strategic Approach To Planning
A survey of two thousand executives by McKinsey and Company showed that only 19% of companies have a definite and distinct process for developing strategy. That means for the majority of organizations, strategy development is a random and crisis driven event… if it even happens at all. Today, I'm excited to share with you a proven process for developing strategy. First, I welcome one of the greatest strategic minds in history, Carl von Clausewitz, to share his planning approach, and you'll also learn how to distill your entire strategic plan into 1-2 pages. Then, I welcome the *almost* five-time Grammy award winning hip hop artist, Stra-Da-Gee, to perform his hit song on strategic planning entitled, "Strat Plan". We will also talk about the importance of leading boldly through confident strategic direction, and you'll be introduced to the Strategy Scaffold tool to bring together your purpose, business model, and plan.
What You'll Hear in This Episode:
Strategic thinking is the generation of insights that lead to advantage, while strategic planning is the channeling of those insights into a directional guide to achieve your goals and objectives.
GOST is an acronym for goals, objectives, strategies, and tactics. You'll learn how it's spookily accurate when it comes to setting strategy.
Good leaders continually reinforce the key elements of their plan, and filter out the extraneous noise that could get in the way of their team's execution.
When you try to do a little bit for everyone, you lose strength and focus.
How does the ability to act boldly show up in history's champions?
What are the five primary phases of strategy development?
You'll gain access to the Strategy Scaffold tool.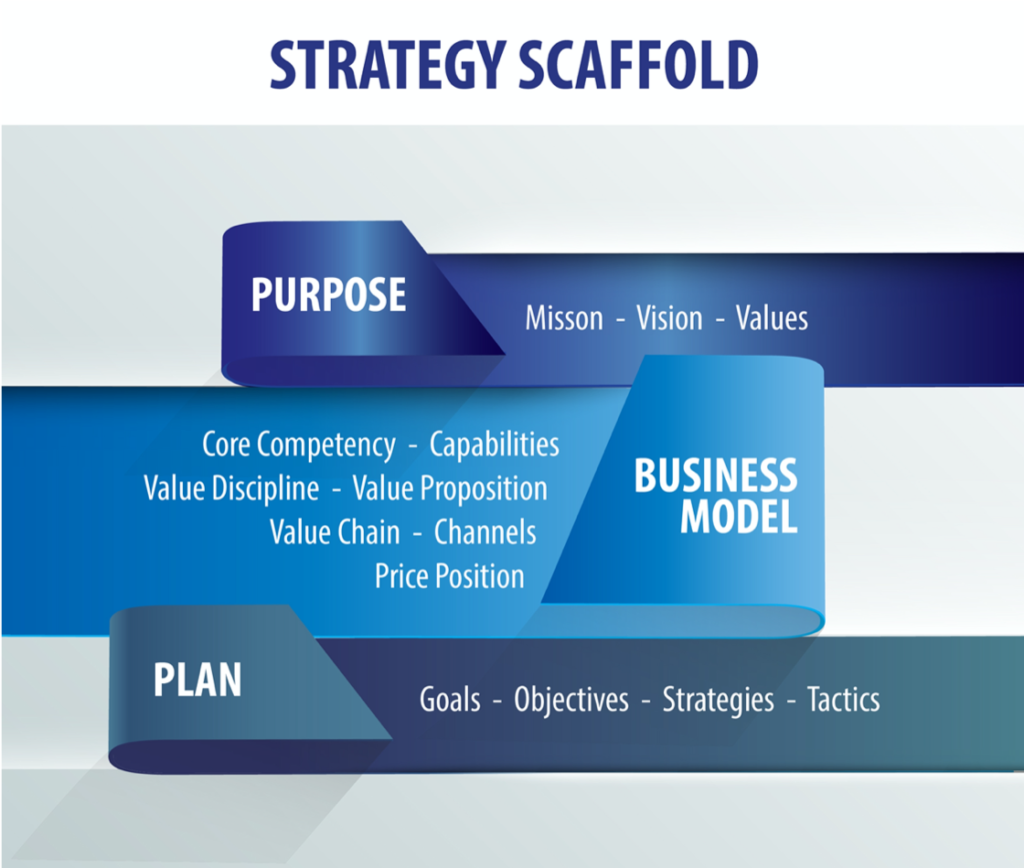 Stra-Da-Gee, performing his hit rap song on the keys to strategic planning.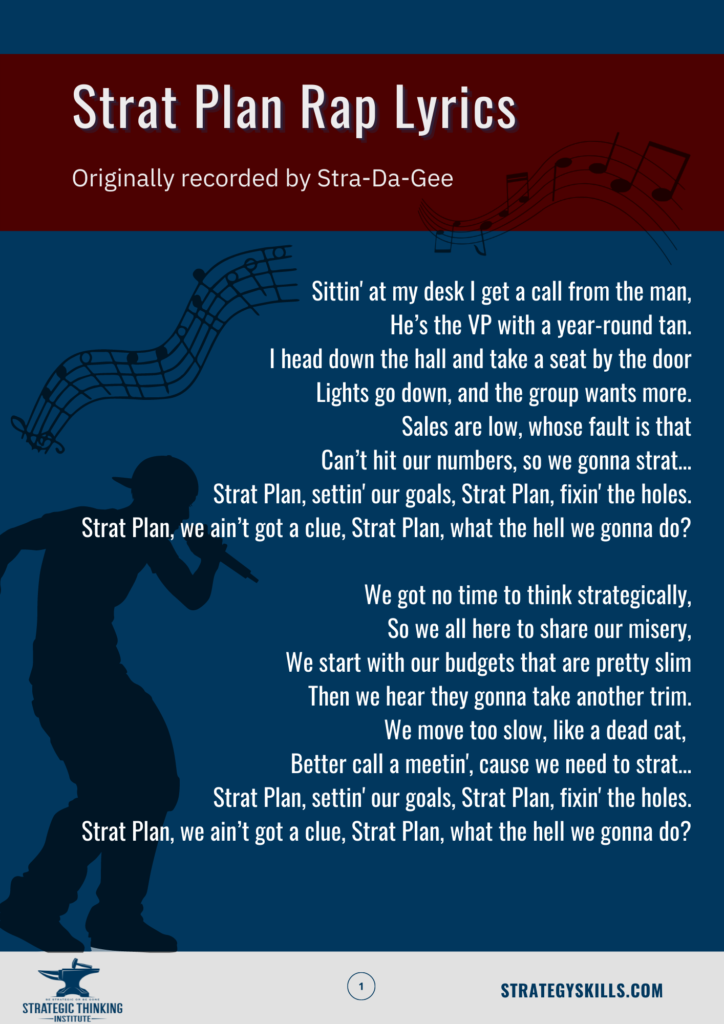 Mentioned:
Carl von Clausewitz
McKinsey
Garry Kasparaov