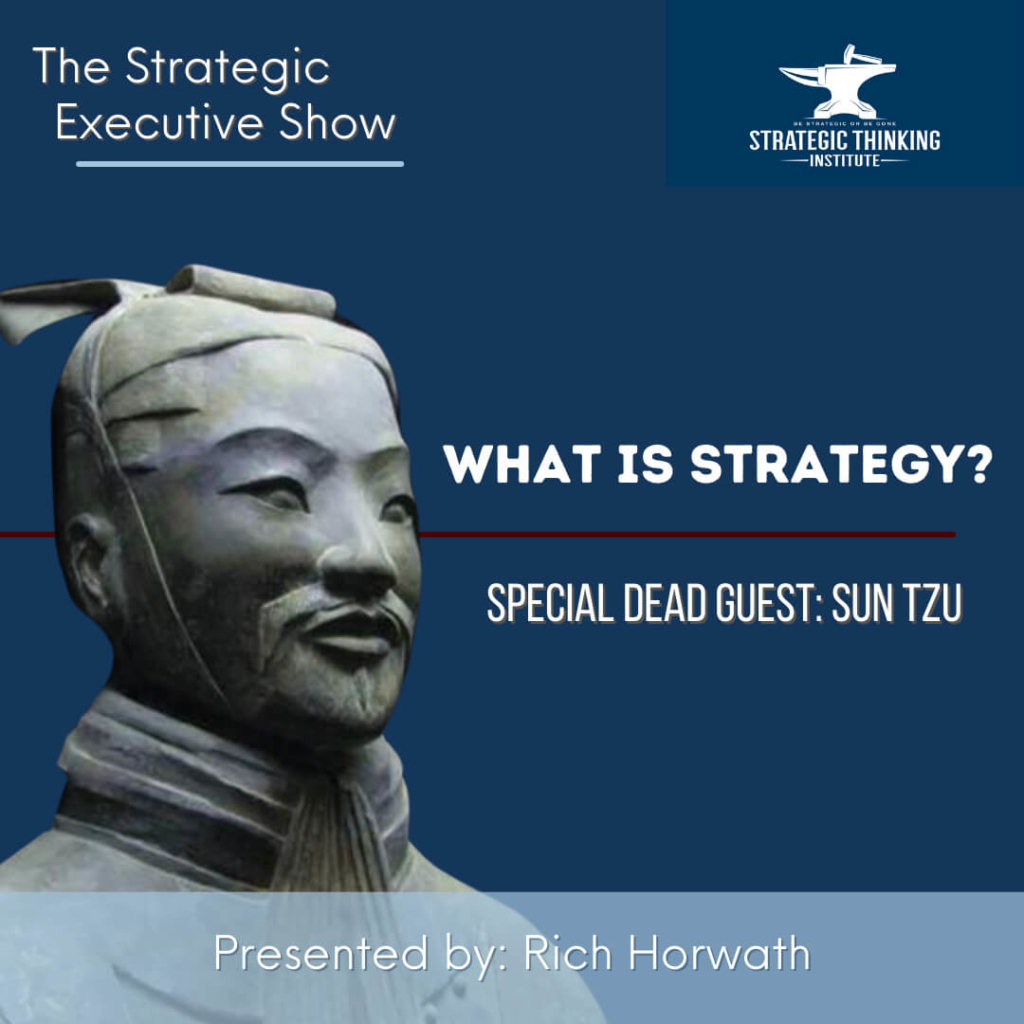 This week's podcast is all about digging into what strategy is at its core, and how to understand and reconnect with its true purpose and meaning.
First, I'll chat with a special guest–Chinese General, philosopher, and author of, The Art of War, Sun Tzu–and by the way, he's dead–to talk about the core differences between strategy and tactics, how effective strategy can create a roadmap to your goals, and the importance of tuning up your strategic plan to adapt to your evolving environment. Then, we dive into the most common mistake regarding strategy, and why mistaking operational effectiveness for strategy can prevent you from separating yourself from the pack. Our first episode wouldn't be complete without a quick visit from Strategy Jack, to help us break down some tools and techniques to craft an impactful roadmap. Let's strategize!
What You'll Hear In This Episode:
How strategy has become convoluted and confused with other terms in business.
The common traps to avoid when developing your strategy.
The difference between strategy and tactics.
Why strategy without insight compromises your competitive advantage.
The three elements within an impactful strategy: Resource allocation, unique system of activity, and primary components.
What research says 93% of the top financially performing companies have in common.
What two questions good planning should aim to answer.
The G.O.S.T. Framework: Goals, objectives, strategies, and tactics.
Mentions :
The Art of War
StrategyMan vs. the Anti-Strategy Squad: Using Strategic Thinking to Defeat Bad Strategy and Save Your Plan