The StrategyMan Learning System [SLS] is a digital gamified learning platform designed to increase your strategic thinking and planning capabilities. The SLS follows the story of the StrategyMan graphic novel, bringing the characters and action to life through animation, voices, music, and interactive assessments.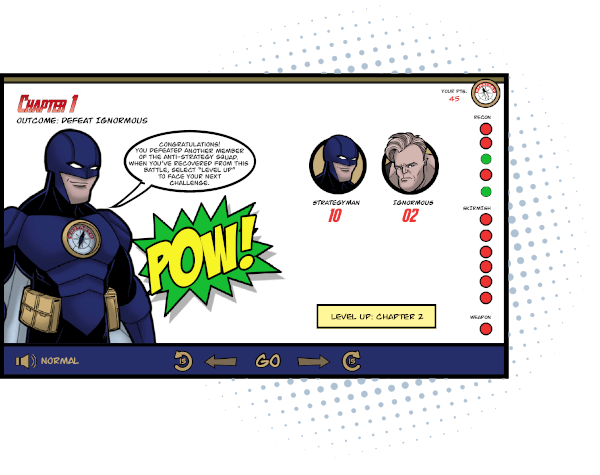 The SLS includes 12 levels, with each level containing the animation content of the chapter and an end-of-chapter assessment.
Each end–of–chapter assessment includes:
gathering Recon

(answering knowledge questions)

winning Skirmishes

(solving scenarios)

using your Weapons

(completing strategy exercises)
Attempt to score more points than the villain, and level up to the next chapter. Successfully complete all 12 levels, and you'll receive a program certificate of completion, taking your rightful place alongside the other meta-strategists.
As an added bonus, you can display a leaderboard of your team's individual scores, leveraging the gamification aspect to inspire even higher levels of learning engagement. The SLS includes an admin function that enables you to monitor progress, generate learning reports and measure your team's success.
Chapter 1: Strategy Defined

Does your team have a common language and understanding of strategy or is your team confused with other business planning terms? Discover how to defeat Ignormous and develop a clear understanding of strategy.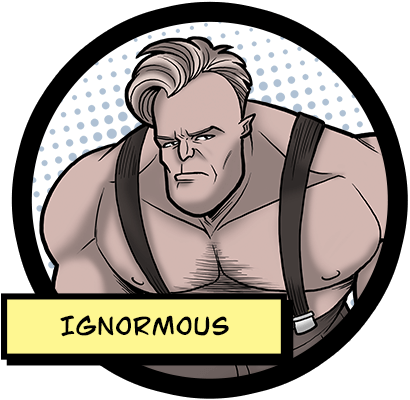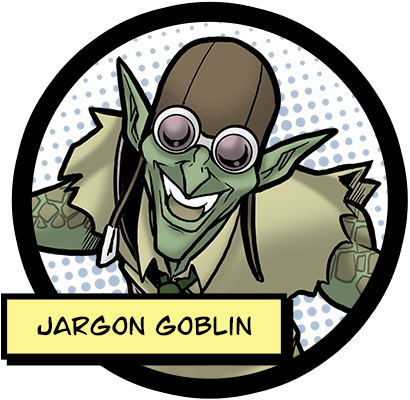 Chapter 2: Purpose

Is your team united by a clear and unique purpose in the form of mission, vision, and values or is it drifting aimlessly like a rudderless ship? Discover how to defeat Jargon Goblin and articulate purpose with the help of StrategyMan's colleague, Purposeidon.
Here's what business leaders are saying:
"StrategyMan is a fun, effective platform that provides managers with valuable concepts to understand strategy in its simplest form and to develop strategic thinking skills. It is also a great refresher course for executives who understand the critical importance of strategy and want to validate that they are using the proper terms and definitions when communicating corporate goals, objectives, strategies, and tactics across their organization. Rich Horwath is a master at bringing these concepts to life."
Jeffrey Sanfilippo, CEO, John B. Sanfilippo & Son, Inc.
"People have long been fascinated by corporate strategic superheroes, such as Steve Jobs, Jack Welch, Anita Roddick, and Jeff Bezos, who have produced tremendous financial returns for stakeholders and society. In StrategyMan vs. the Anti-Strategy Squad, Rich Horwath presents actionable tactics in an engaging and creative way that vividly illuminates strategic thinking and strategic management processes. With this book, he has saved strategic thinking and management from being its typically dry and uninspired character and re-imagined it for all to thoroughly enjoy, learn from, and put to good use."
Dr. John J. Sosik, Professor of Management and Organization, Penn State University
"Rich has done the impossible — he has created an engaging, insightful, and thoroughly entertaining program on strategy that will improve strategic thinking in any organization from the C-suite to your frontline workers. StrategyMan saves the day — this is the most creative business book I've ever read."
Bradley Hartmann, President & CEO, Red Angle
"Words matter — especially when you are communicating your goals and strategy. The StrategyMan approach gives strategy practitioners another tool in their tool belts to help clarify strategy within their organization."
Rob Perri, Senior Director, R&D Strategy, PepsiCo
"StrategyMan vs. The Anti-Strategy Squad is another great resource to help our customer-facing teams strengthen their strategic mindset. Rich has been a valued partner to Novartis and has been instrumental in building the strategic thinking capabilities within all of our teams."
Kevin Kutler, Executive Director, Head of Training and Development, Novartis