As the cool, white fog covers the ground on Halloween, beware the creatures lurking in the shadows of your company's hallways. Nestled amongst the darkened offices is a single light, perhaps a candlelight, continuing to burn deep into the night. And there in that laboratory of an office, rising from the PowerPoint slides of Hell comes a creature pieced together from differing goals, unclear objectives, and zombie-like tactics. A monster is being created that is so horrific…so destructive, it can only be called one thing: Frankenstrategy.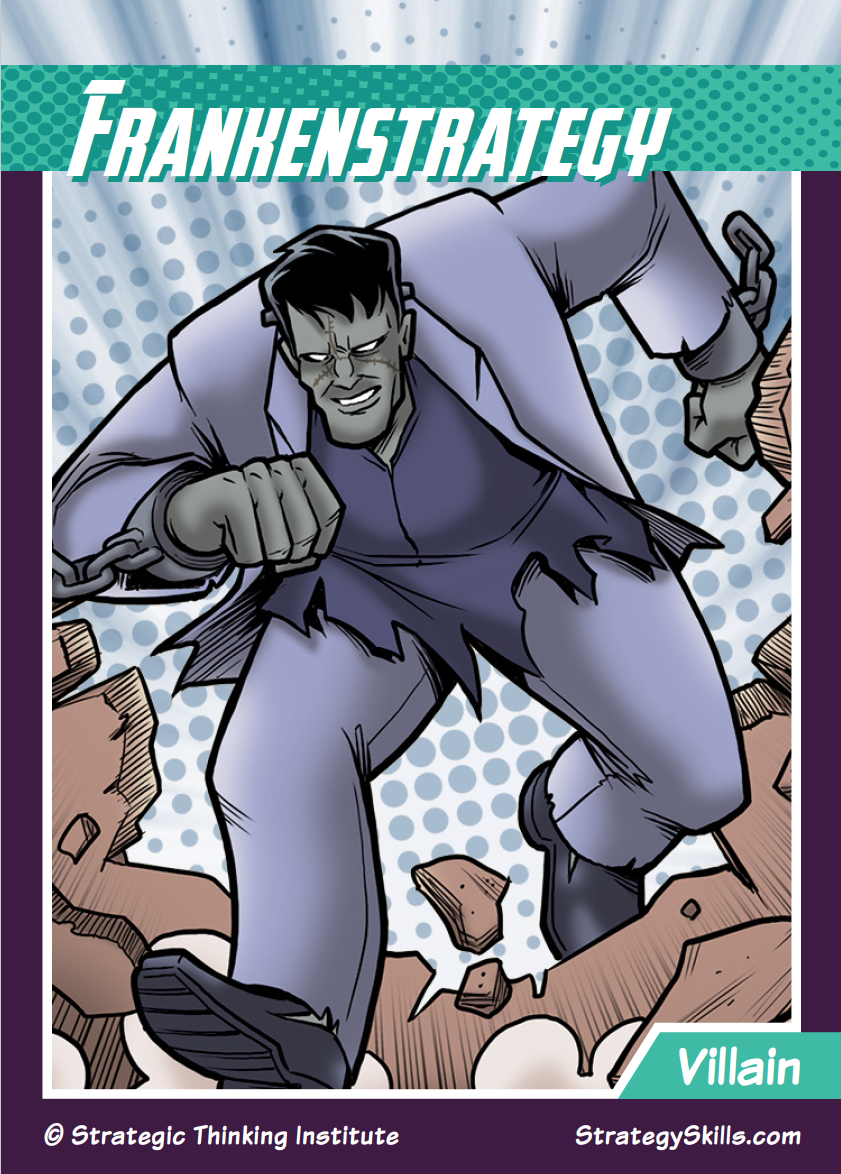 Born out of a deranged frenzy of activity to piece together strategies from different functional areas and different levels, Frankenstrategy becomes a walking corpse. Problem is, that corpse represents the business: a combination of unrelated projects, dead-end initiatives and strategies that really aren't.
While each functional area should use the organization's overarching goals and strategies to guide their own plans, it can be tempting to simply plug in the organization's or brand team's strategy to individual's plans. It's important to make the distinction that each functional team have their own unique strategies. Why? Because they need clear direction on how they will use their resources—time, people, and budget—to achieve the company's goals. The ability to translate the organization's goals and strategies into their level's goals and strategies is a critical skill set.
In my business graphic novel, StrategyMan Vs. The Anti-Strategy Squad: Using Strategic Thinking to Defeat Bad Strategy and Save Your Plan, the villain that represents this issue is Frankenstrategy. To avoid your business being terrorized by this hulking challenge, considering the following three techniques:
To see the full range of villain cards and explore more than 200 resources on strategic thinking development including the StrategyMan E-Learning Program, visit www.StrategySkills.com and join the League of Strategists today.