For: Leaders at All Levels
StrategyMan vs. The Anti-Strategy Squad
Using Strategic Thinking to Defeat Bad Strategy and Save Your Plan
Winner: Best Strategy Book of the Year (Axiom Business Book Awards)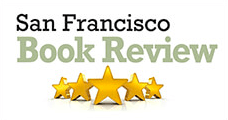 "Rich has done the impossible — he has created an engaging, insightful, and thoroughly entertaining book on strategy that will improve strategic thinking in any organization from the C-suite to your frontline workers. StrategyMan saves the day — this is the most creative business book I've ever read."
What happens when a superhero comic book and a strategy textbook collide?
New research shows the #1 most important leadership capability for executives is strategic thinking. StrategyMan uses an engaging story format to provide dozens of proven strategic thinking and planning frameworks, tools, and techniques to help you and your team generate new insights, create strategies, and set clear direction.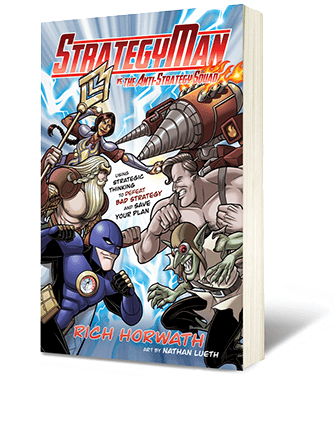 Book
Audiobook
Online Course
Case Study
Strategic Thinking Skill Development
For: Senior Leaders
Elevate
The Three Disciplines of Advanced Strategic Thinking
"Rich Horwath has done it again! With Deep Dive, Rich simplified the complexity of strategic thinking and enabled our managers with practical tools. Now with Elevate, our leaders are armed with the frameworks to develop insightful strategies that will be the differentiator that gives us competitive advantage. If you only read one book on strategy, this has to be that book!"
Is your team in need of techniques to elevate their thinking out of the tactical weeds of the business?
Research shows that only 25% of managers believe their companies are good at both strategy and innovation. Innovation is the continual hunt for new value; strategy is ensuring we configure resources in the best way possible to develop and deliver that value. By becoming an elite strategic thinker, a leader is better prepared to fuse strategy and innovation into competitive advantage. Elevate provides a road map and dozens of practical tools for senior leaders to maximize their strategic leadership potential.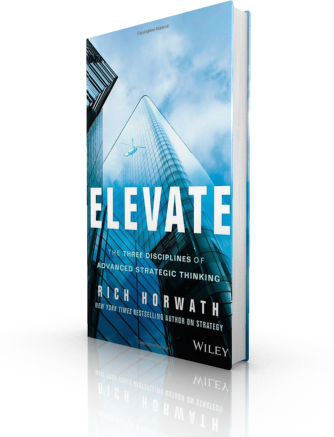 Book
Audiobook
Online Course
For: Leaders and Individual Contributors
Deep Dive
The Proven Method for Building Strategy, Focusing Your Resources, and Taking Smart Action
"Deep Dive is the best book I've ever read on strategic thinking. When I think about this book's rules and tools vs. a comparable book like Good to Great by Jim Collins, I find Deep Dive to be much more practical."
Do you have a framework to think strategically on a regular basis?
To improve any skill, you need to practice in a thoughtful way on a regular basis.
Deep Dive provides a proven practice plan to develop your strategic thinking and planning skills in order to set strategic direction, allocate resources through trade-offs, and prioritize the important versus the urgent. Deep Dive is considered the gold standard in strategic thinking education.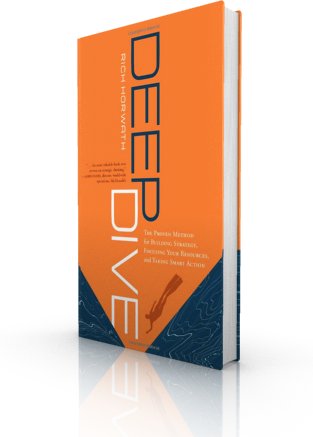 Book
Audiobook
Online Course
For: Personal Strategy Development
Strategy for You
Building a Bridge to the Life You Want
"Rich has the ability to simplify the complex topic of strategy using real-world examples and metaphors that bring it to life. I have applied his teachings to help me operate more strategically at work. Strategy for You takes the next step and provides a path to help people develop strategies for all aspects of their lives."
Do you have a strategy for your life?
New research shows that only 15% of adults have a written plan for their life. Do you? Strategy for You provides a 5-step plan for helping you apply the principles of business strategy to all aspects of your life in order to realize your goals and live strategically.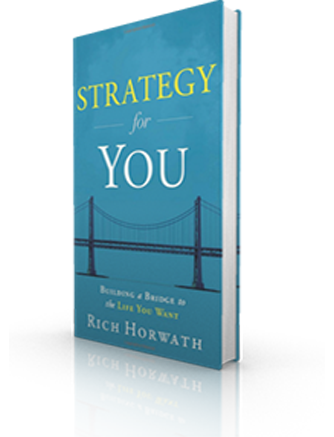 Book
Audiobook
Online Course
For: Sustainable Strategy Skill Development
Strategy Espresso Microlearning Series
To develop any skill, you need deliberate practice over an extended period of time. The Strategy Espresso Microlearning Series provides up to two years of weekly practice to develop your strategic capabilities.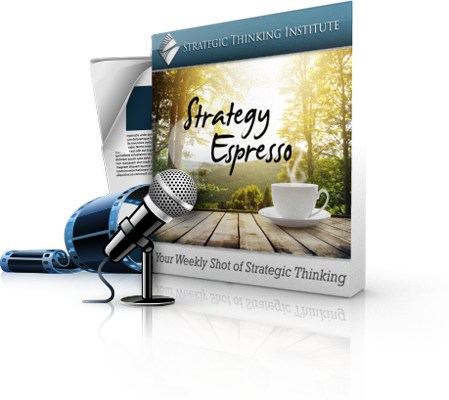 For: Access to 100+ Strategy Skill Resources
League of Strategists Resource Center
The League of Strategists Resource Center is a digital hub containing hundreds of strategic thinking and planning resources in the form of articles, podcasts, videos, infographics, a Strategist Journal, and a glossary to ensure you have a constant stream of developmental content.