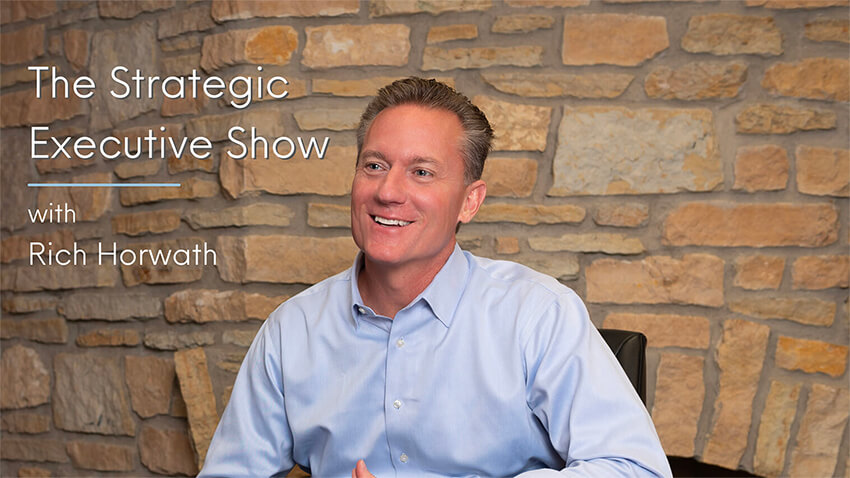 Listen Now
Learn From the Greatest Strategic Minds in History
What if you could be a member of that rare group of leaders who continually outthink and outperform the competition? What if you had access to insights from the greatest strategic thinkers in history to help you set clear direction, create competitive advantage, and achieve your goals? Well, now you do.
I'm Rich Horwath, CEO of the Strategic Thinking Institute, and my work … my company … my purpose — was ignited 25 years ago at a strategic planning workshop I was facilitating by a single question I was asked by a manager during a break: "How do I become more strategic?" At the time, there wasn't a road map to help leaders move from tactical to strategic. So, I created one.
During the past several decades, I've written seven books and more than 200 articles to serve leaders in their quest to reach their strategic potential. I've had the honor of working with more than 100,000 executives around the world, from companies including ESPN, Intel, and FedEx, through strategy workshops, strategic coaching, and innovative products that help them develop their strategic thinking and planning skills.
The Strategic Executive Show is my way of sharing these accumulated strategy insights with you and other leaders who are hungry to get better. We'll discuss tools, tips, and techniques that you can use to develop your strategic thinking and planning skills to set direction, create advantage, and achieve your goals. Sometimes I'll interview current leaders to help discover their insights on being strategic. Other times, I'll talk with historical guests who pass along their learnings about strategy concepts and tools. Oh, and these historical guests are typically dead. How does that work? Well, you'll definitely want to tune in to find out.
A study of 250,000 executives found that the most important role of a leader is to set clear strategic direction. Together, we'll continue to build, shape, and sharpen strategy skills, because in today's ultracompetitive market, it's got to be strategic … or be gone.